Chloe's Fight Rare Disease Foundation is a 501(c)(3) organization that envisions a world where every child with a rare genetic disease has access to a cure.
Our Mission
The mission of Chloe's Fight Rare Disease Foundation is to support the development of cures and treatments for children's rare genetic diseases by funding research, advocating policy for patients, and raising awareness.
Our Values
Compassion: We consider the human impact each of our decisions makes on the life of individuals diagnosed with a rare disease.
Stewardship: We maintain the highest degree of fiscal responsibility. We seek scientific endeavors that adhere to accepted best practices in scientific research.
Innovation: We support scientific advancement and visionary thinkers who push the boundaries of possibility in treating those with rare diseases.
Collaboration: We pursue relationships to connect stakeholders across the rare disease community to solve its complex issues. We prioritize openness and sharing of information over competition for basic scientific advancement.
Our Founders
Erica and Philip Barnes
Erica and Philip founded CFRDF in honor of their late daughter Chloe Sophia Barnes (July 12, 2008-November 19, 2010). After promoting rare disease research and advocacy through Chloe's Fight and through the RAN Network, she joined the University of MN where leads the Chloe Barnes Rare Disease Advisory Council passed into law in the spring of 2019. She is also mother to Eva (age 13 going on 17!)and Cade, 5 years old. Her interests include traveling, reading, writing, eating good food, and gardening. She also blogs and writes fiction. She is children with rare disease' tireless champion and has been recognized for this nationally.
Board Members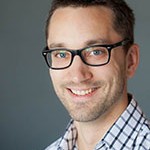 Philip Barnes, Chairman of the Board
Philip and Erica founded CFRDF in honor of their late daughter Chloe Sophia Barnes. Philip is a wealth management business architect at US Bank. He puts his MBA from the University of St Thomas to good use both in the corporate setting and in the nonprofit setting. Being a dual citizen and the United States and France, he is an active member of the Alliance Francaise, where he also serves on the board. Philip enjoys making sourdough bread and enjoying good food, traveling, and anything that gets him out of doors.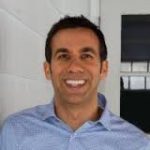 Andrew Babula, Secretary of the Board
Andrew has a unique professional profile which combines formal business training and management consulting with corporate and commercial real estate strategy. Andrew's experience includes organizational effectiveness, process improvement, planning and strategy, and real estate development. Andrew currently is an SVP of Consulting with JLL, a real estate advisory firm. Prior to JLL, Andrew founded Varro Real Estate, a real estate consulting firm. He also led portfolio planning at UnitedHealth Group and corporate and retail real estate strategy at Target Corporation. Andrew spent three years in management consulting at McKinsey & Company, where he refined his structured problem solving skills and strategic communication. He earned an MBA from Yale School of Management with a focus on real estate and strategy. Andrew also has a BS in Electrical Engineering from Loyola Marymount University and is Six Sigma Green Belt certified. As a board member of Chloe's Fight, Andrew helps guide the organization's vision and strategy. He lives in Hopkins, MN with his wife and three children. Andrew enjoys travel, home improvement projects, reading, and spending time with family and friends.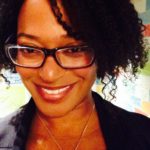 Twila Dang
Twila Dang is a married mother of three school age children. She is a graduate of Hamline University where she received a Bachelor of Arts in Psychology and Sociology. After serving as the Executive Producer and radio host for Sunday programming on myTalk 107.1, she launched Matriarch Digital Media, a full service media company aimed at changing the way we talk to, and talk about women and girls. Dang is the network's creative producer, top executive and everything in between, running Matriarch "like a one-person startup" with two part-time employees. She also develops and produces podcasts for clients, including business incubator Lunar Startups.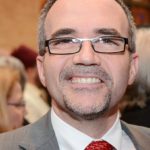 Dr. Lorentz
Dr. Romain Lorentz was born in Orléans, France, and raised in a nearby village. He studied law both at the Université d'Orléans, where he earned his Maîtrise (J.D.), and at the Université Panthéon-Sorbone/Assas in Paris , where he completed a DEA (LL.M.) and a doctorate in Comparative Law (LL.D./JSD). He taught American Law in Paris for 2 years and at the University of St Thomas Opus College of Business for nearly 10 years. He now works for Thomson Reuters as a Legal Research Specialist. In addition, Romain served on the Board of Directors of the Alliance Française for over 6 years and he has been serving on the French American School of Minneapolis School Council for 4 years. While doing research in Minneapolis, he met his wife, Cory, at a French conversation group in 2000. Their daughter, Chloé, 10, has been friends with Eva ever since they were 18 months old. Both families' friendship has been lasting for 10 years.Romain has been supporting the Foundation for a few years in various ways (his breakout performance was playing the leading role in the 2012 5K Coffee Strroll promotional video) before officially joining the Board in 2016.
Trevis Alberts
Trevis Alberts is the proud father of Thomas Mark who passed away on October 17, 2015, surrounded by his loving family, after fighting metachromatic leukodystrophy (MLD) since the age of two. Trevis graduated from the University of South Dakota and is currently Vice President of Finance at Illumine.
Medical Advisory Board
Dr. Buss
Dr. Buss is a board certified orthopaedic surgeon specializing in disorders of the shoulder and elbow. He is the founder of Sports & Orthopaedic Specialists. His past academic affiliations with the University of Minnesota include Associate Professor in the Department of Orthopaedics, Associate Professor in the Department of Family Medicine, and Director of Shoulder Services for the Department of Orthopaedics.
Dr. Buss earned his Doctor of Medicine from the University of Minnesota in 1983. After completing his residency at the Hospital for Special Surgery (a prestigious specialty hospital) through Cornell University Medical Center in New York City, he sought additional training through a Fellowship program in the areas of shoulder and sports medicine. He is certified by the American Board of Orthopaedic Surgeons, and is a member of the American Academy of Orthopaedic Surgeons. Other academic affiliations include membership in the American Shoulder and Elbow Society, the Association of Bone and Joint Surgeons, and the American Orthopaedic Society for Sports Medicine.
Dr. Buss served as team physician for the Minnesota Twins from 1990 – 2012. He is an orthopaedic consultant to the University of Minnesota varsity athletes, Macalester College and Northshore Gymnastics. He was the medical director for the 1991 U.S. National Figure Skating and the 1998 World's Figure Skating Championships.
Dr. Buss is the author of numerous papers and book chapters. He lectures nationally and internationally and has taught a variety of medical courses. His expertise includes topics such as open and arthroscopic shoulder surgery, impingement syndrome, the evaluation and management of elbow pain as well as shoulder problems in sports medicine, total shoulder replacement, acromioplasty techniques and the clinical presentation and surgical treatment of supraglenoid cysts.
His research can be found in such publications as the Journal of Bone and Joint Surgery, the American Journal of Sports Medicine, and the Journal of Shoulder and Elbow Surgery, and various academic textbooks. He is also a professional consultant reviewer for the American Journal of Sports Medicine and the Journal of Shoulder and Elbow Surgery.
Dr. Buss has practiced medicine in the Twin Cities since 1989 and founded Sports & Orthopaedic Specialists in 1999.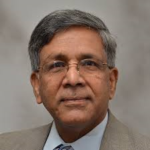 Dr. Ramaiah Muthyala
Dr. Ramaiah Muthyala holds Ph.D (Natural Products), Ph.D. (Heterocyclic Chemistry) and MBA (International Management). He is Fellow of Royal Society of Chemistry. Among other awards, he received SC Amita award from the Indian Chemical Society. He has been editor or and coeditor of books, book chapters and has been in editorial boards of ARKIVOC, Mini-reviews in Medicinal Chemistry. For the last 12 years, Dr. Muthyala has been at the University of Minnesota where he was Associate Director, Center for Drug Design, and Associate Director (pre-clinical development) Center for Orphan Drug Research. He is also Associate Professor, Department of Experimental Clinical Pharmacology and Adjunct Professor, Department of Medicine. His research interests focused in rare diseases – the discovery and development of therapeutics for drug resistant bacterial infections, neurological diseases such as SCA1 and hemoglobinopathy such sickle cell disease. In his research, drug repositioning takes major emphasis to discovering drug leads.