Chloe's Fight Rare Disease Foundation envisions a world where research gives every child a chance to fight, no matter how rare their disease; a world in which every childhood disease has a viable and effective treatment.
Our Mission
The mission of Chloe's Fight Rare Disease Foundation is to support research that focuses on finding and implementing effective cures and treatments for rare childhood genetic diseases and raise awareness for the 7,000 rare diseases that affect 1 in 10 Minnesotans.
Our Values
Access/Equity for affected populations: Many children suffer from diseases that have potential cures but are not receiving adequate funding for further research. We are driven to provide each child with the chance to fight by targeting rare disease research.

Fiscal responsibility/efficiency for our donors: Chloe's Fight Rare Disease Foundation understands that our contributors make a choice to give to us, many times sacrificially. Contributions are a sacred trust. We are committed to using all funds intentionally and with the purpose of furthering our vision for a world where each rare disease has a treatment.

Transparency for contributors and supporters: Chloe's Fight Rare Disease Foundation understands that without our faithful supporters we cannot accomplish our mission. We strive to honor each contribution by communicating clearly with donors where their dollars are going and how that money will further the vision to provide each child with a treatment option.
Our Founders
Erica Barnes, co-founder and chairman of the board of directors
Erica and Philip founded CFRDF in honor of their late daughter Chloe Sophia Barnes (July 12, 2008-November 19, 2010). In addition to promoting rare disease research, she is employed as a speech-language pathologist in both the medical and educational setting. She is also mother to Eva (age 10 going on 14)and Cade, 24 months. Her interests include traveling, reading, writing, eating good food, and gardening. She also blogs for the Huffington Post and writes fiction. She is Chloe's Fight tireless champion and has recently become the Minnesota Ambassador for the National Organization of Rare Disease.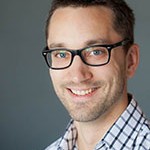 Philip Barnes, co-founder
Philip and Erica founded CFRDF in honor of their late daughter Chloe Sophia Barnes (July 12, 2008-November 19, 2010). Philip is a wealth management business architect at US Bank. He has recently completed a Master in Business Administration at the University of St Thomas, specializing in digital marketing and leadership. Being a dual citizen and the United States and France, he is an active member of the Alliance Francaise, serving on the executive board. Philip enjoys making and consuming good food, traveling, and anything that gets him out of doors.
Board Members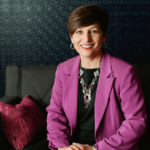 Bettina Hanna
Bettina Hanna leads Hanna XP Consulting, a marketing consultancy focused on growing companies by creating happy customers. Whether she's working with start-ups, non-profits or Fortune 50 companies, Bettina has developed ideas that deliver results.
Her passion lies in understanding people: who they are, their wants and needs. She translates those insights into business building ideas. Bettina's experience includes 12 years in marketing leadership roles at Best Buy, and senior leadership roles at consulting firms and advertising agencies, working with companies including McDonald's, General Mills and SC Johnson. You could say that Bettina joined Chloe's Fight before it was even created…when she became Godmother to Chloe on August 15, 2010. Along with her husband Sam, and sons Lucas and Marcus, Bettina has supported the foundation in a variety of ways, officially joining the board in 2016.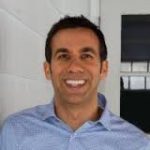 Andrew Babula
Andrew has a unique professional profile which combines formal business training and management consulting with corporate and commercial real estate strategy. Andrew's experience includes organizational effectiveness, process improvement, planning and strategy, and real estate development. Andrew currently is an SVP of Consulting with JLL, a real estate advisory firm. Prior to JLL, Andrew founded Varro Real Estate, a real estate consulting firm. He also led portfolio planning at UnitedHealth Group and corporate and retail real estate strategy at Target Corporation. Andrew spent three years in management consulting at McKinsey & Company, where he refined his structured problem solving skills and strategic communication. He earned an MBA from Yale School of Management with a focus on real estate and strategy. Andrew also has a BS in Electrical Engineering from Loyola Marymount University and is Six Sigma Green Belt certified. As a board member of Chloe's Fight, Andrew helps guide the organization's vision and strategy. He lives in Hopkins, MN with his wife and three children. Andrew enjoys travel, home improvement projects, reading, and spending time with family and friends.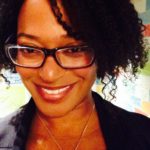 Twila Dang
Twila Dang is a married mother of three school age children. She is a graduate of Hamline University where she received a Bachelor of Arts in Psychology and Sociology. Twila is the Executive Producer and radio host for Sunday programming on myTalk 107.1. Twila is also a parenting contributor to Twin Cities Live on KSTP Channel 5.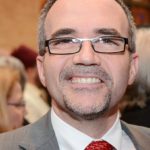 Dr. Lorentz
Dr. Romain Lorentz was born in Orléans, France, and raised in a nearby village. He studied law both at the Université d'Orléans, where he earned his Maîtrise (J.D.), and at the Université Panthéon-Sorbone/Assas in Paris , where he completed a DEA (LL.M.) and a doctorate in Comparative Law (LL.D./JSD). He taught American Law in Paris for 2 years and at the University of St Thomas Opus College of Business for nearly 10 years. He now works for Thomson Reuters as a Legal Research Specialist. In addition, Romain served on the Board of Directors of the Alliance Française for over 6 years and he has been serving on the French American School of Minneapolis School Council for 4 years. While doing research in Minneapolis, he met his wife, Cory, at a French conversation group in 2000. Their daughter, Chloé, 10, has been friends with Eva ever since they were 18 months old. Both families' friendship has been lasting for 10 years.Romain has been supporting the Foundation for a few years in various ways (his breakout performance was playing the leading role in the 2012 5K Coffee Strroll promotional video) before officially joining the Board in 2016.
Medical Advisory Board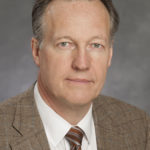 Dr. Buss
Dr. Buss is a board certified orthopaedic surgeon specializing in disorders of the shoulder and elbow. He is the founder of Sports & Orthopaedic Specialists. His past academic affiliations with the University of Minnesota include Associate Professor in the Department of Orthopaedics, Associate Professor in the Department of Family Medicine, and Director of Shoulder Services for the Department of Orthopaedics.
Dr. Buss earned his Doctor of Medicine from the University of Minnesota in 1983. After completing his residency at the Hospital for Special Surgery (a prestigious specialty hospital) through Cornell University Medical Center in New York City, he sought additional training through a Fellowship program in the areas of shoulder and sports medicine. He is certified by the American Board of Orthopaedic Surgeons, and is a member of the American Academy of Orthopaedic Surgeons. Other academic affiliations include membership in the American Shoulder and Elbow Society, the Association of Bone and Joint Surgeons, and the American Orthopaedic Society for Sports Medicine.
Dr. Buss served as team physician for the Minnesota Twins from 1990 – 2012. He is an orthopaedic consultant to the University of Minnesota varsity athletes, Macalester College and Northshore Gymnastics. He was the medical director for the 1991 U.S. National Figure Skating and the 1998 World's Figure Skating Championships.
Dr. Buss is the author of numerous papers and book chapters. He lectures nationally and internationally and has taught a variety of medical courses. His expertise includes topics such as open and arthroscopic shoulder surgery, impingement syndrome, the evaluation and management of elbow pain as well as shoulder problems in sports medicine, total shoulder replacement, acromioplasty techniques and the clinical presentation and surgical treatment of supraglenoid cysts.
His research can be found in such publications as the Journal of Bone and Joint Surgery, the American Journal of Sports Medicine, and the Journal of Shoulder and Elbow Surgery, and various academic textbooks. He is also a professional consultant reviewer for the American Journal of Sports Medicine and the Journal of Shoulder and Elbow Surgery.
Dr. Buss has practiced medicine in the Twin Cities since 1989 and founded Sports & Orthopaedic Specialists in 1999.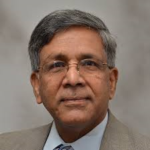 Dr. Ramaiah Muthyala
Dr. Ramaiah Muthyala holds Ph.D (Natural Products), Ph.D. (Heterocyclic Chemistry) and MBA (International Management). He is Fellow of Royal Society of Chemistry. Among other awards, he received SC Amita award from the Indian Chemical Society. He has been editor or and coeditor of books, book chapters and has been in editorial boards of ARKIVOC, Mini-reviews in Medicinal Chemistry. For the last 12 years, Dr. Muthyala has been at the University of Minnesota where he was Associate Director, Center for Drug Design, and Associate Director (pre-clinical development) Center for Orphan Drug Research. He is also Associate Professor, Department of Experimental Clinical Pharmacology and Adjunct Professor, Department of Medicine. His research interests focused in rare diseases – the discovery and development of therapeutics for drug resistant bacterial infections, neurological diseases such as SCA1 and hemoglobinopathy such sickle cell disease. In his research, drug repositioning takes major emphasis to discovering drug leads.